The best way to experience Rotterdam!
Join us: through the Rotterdam of its inhabitants
We are specialists in both the social history and current affairs of Rotterdam and we can tell you all about our amazing architecture.
We welcome you as a Friend; when we made our tours, we were having our friends in mind: 'What would we show them when visiting us?' We'll show you and let you experience the same. Included is the most special Rotterdam taste, smell and feel.
Transportation
We're usually walking or cycling. We can rent a bike for you. Our guides can can join you too in your own car or bus. We can also arrange a boat for (part of) your tour. There's a lot we can do, during
Our best tours: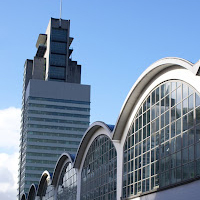 Architecture/Centre
Centre of town with its high rise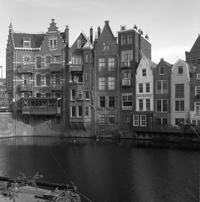 (Historical) Delfshaven
Where the Pilgrimfathers left for America and the surrounding area.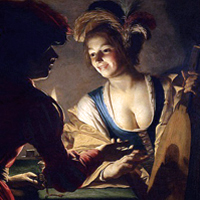 Southbank
Called Kop van Zuid/Katendrecht, which is developing rapidly.
A combination of these tours is possible as well.
And, as an extra in Delfshaven you can book a visit to a still functioning, original Dutch windmill.
More about the tours:
In the Centre of town you will find out about:
- architecture;
- the front and the backalleys;
- how artists see Rotterdam, and how the inhabitants see themselves;
- the way different people and different groups live together;
- that Rotterdam contains many different cities;
- the do's and don'ts in the city (according to us, the inhabitants).
And.. what happened at City Hall behind the left upper window.
All our guides are living in Rotterdam for at least 24 years (and 5 months)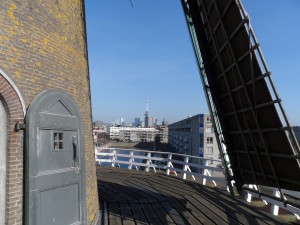 (Historical) Delfshaven
One of the oldest parts of Rotterdam originated in the 14th century as the harbour of Delft. You'll hear about:
- the witchhunt in those days;
- how Rotterdam and Delft thwarted each other;
- how the Pilgrimfathers left for Plymouth;
- how art is used to influence society.
We love to take you into the area around the historical part, where old and new, poor and rich inhabitants live together. Hear, taste etc about the community arts projects, the influence of The Block and the many cultures that come together in this part of town.
Our guides have a background in theatre, are storytellers pur sang and first and moreover Rotterdammers from the heart
Southbank. Kop van Zuid and Katendrecht
The development of Kop van Zuid started at the end of the 20th century. Next year the planned high rise will reach its completion in this area, so it's full of modern architecture.
Katendrecht used to be the sailor's quarter. 'The Kaap' was famous for its waterholes, Chinatown and prostitution. Now it's developing as a new cultural hotspot. All the big citystories can be heard at 'The Kaap'.
- the rise and fall of a village;
- coming, leaving and returning of the rich;
- harbor and prostitution.
"Katendrecht today feels like the Village (New York) in the 70s."


Why choose Rotterdam Tours?
We are from Rotterdam and moreover:
- storytellers who create the right atmosphere for your tour;
- we create a pleasant mix of facts, stories, myths and opinions of the locals;
- flexible, we adapt our tours to your time schedule and what interests you;
- we can pick you up and drop you where ever you want us to;
- we are both enthusiastic and realistic about Rotterdam and its inhabitants;
- specialized in social history and the ever changing city and society;
- always looking for a combination of special and original spots in and routes through our city.
Price
Please mail the duration of your tour, the amount of people joining, the date and the place of the tour. Within a day you'll receive a quotation for your party.
(If you're visiting Rotterdam on your own, or with max 19 friends, a one-hour tour will cost 64 euro (VAT included.)
1,5h = € 94
2h = € 119
Hope to see you soon! We love to meet you in Rotterdam.